5 Great Plants To Grow In Your Conservatory This Summer
Although you wouldn't know it based on the weather the past few days, summer is just around the corner. That means it's the perfect time to start gardening. 
But gardening doesn't have to be confined to just the garden. In fact, the conservatory, thanks to its glass facade, is the perfect place to grow plants – particularly those pesky ones that just don't want to grow in temperamental British weather.
In this article, we're going to be going through some of these plants that you can grow in your conservatory right now. We're sure that our horticulturally inclined readers will just love the opportunity to grow some of these. 
Plumbago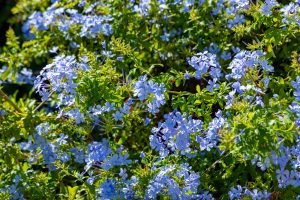 Native to the Mediterranean basin, Plumbago (or Leadwort) plants are difficult to grow naturally in most places in the UK – it's just too cold. But horticulturists have known for years that they grow exceedingly well in conservatories, provided that they are grown in acid rich soil. The colouring for these plants varies from a pale cream to a brilliant blue, meaning that they have the potential to add a pinch of colour to your conservatory. 
Cacti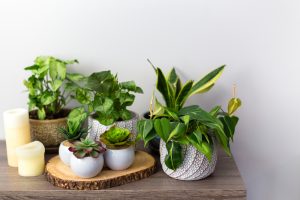 You don't have to live in a desert to grow cactus. In fact, they grow beautifully in the UK, provided that you plant them in a place that gets plenty of sunlight and in soil that has lots of drainage. Cacti come in a wide variety of shapes and sizes, meaning that you can easily find the one that suits your space. 
Strelitzia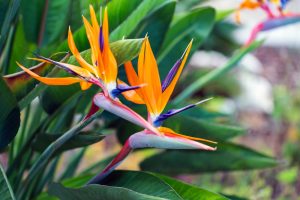 The Strelitzia is an incredibly unique flower – one which doesn't quite look like anything else in the floral world. In fact, it best looks like a touca or a bird of paradise. But don't let that uniqueness scare you: the strelitzia is a beautiful flower which adds a lot of colour to your space We would advise you, however, that these flowers are only really suitable for larger conservatories, as their size makes them difficult to grow in smaller conservatories. 
Mandevilla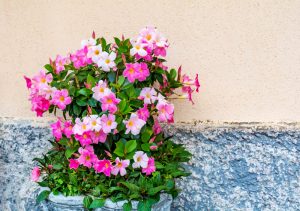 A group of tropical flowering vines, Mandevila (also known as Rocktrumpet) have the potential to add a considerable amount of colour to your conservatory. Mandevilla come in a wide variety of bright, vibrant colours, allowing you to transform your conservatory into a bright, natural space with very little effort. 
Passifloras/Passion Flowers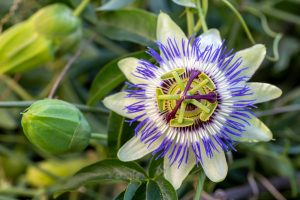 Another vine, passifloras (or passion flowers) are a great addition to any conservatory space. Like Mandevila they add a lot of colour to a conservatory. However, unlike the large and difficult to store Mandevila, Passifloras can be easily stored in a conservatory. Like most vines, they grow upwards, meaning that you could potentially have them growing up the side of windows of your conservatory. 
Conservatories in Cannock, Lichfield, and Stafford
Our customers know that the conservatories are not only a great place to grow plants. They're also a wonderful place to spend time with your family and friends, enjoy a hobby, or do anything you want. Conservatories and Windows have a long and proud history of supplying and installing  high quality energy-efficient uPVC conservatories, orangeries, doors and a rated windows in Lichfield, Stafford, Cannock and the general Staffordshire area. 
For more information about our conservatories, orangeries, or any of our other products, get in touch with Conservatories & Windows Direct today.